You can get a Costco 157-piece Le Creuset at Costco if you're prepared to splash out $4,500.
It includes frying and sauce pans, Dutch ovens, dinnerware, a French press, and utensils.
The set "includes everything you need to set up your kitchen to be your own professional chef," Costco says.
Le Creuset fans can splash out on a massive 157-piece set at Costco, if they're prepared to spend $4,499.99.
The set is exclusively available at Costco, featuring items including stoneware, frying pans, Dutch ovens, and utensils.
Despite the hefty price tag, the retailer's description of the set makes it sound like it was designed with home cooks in mind, rather than bistro kitchens.
"The ultimate cookware set from Le Creuset includes everything you need to set up your kitchen to be your own professional chef," the description says.
The set includes three Dutch ovens of different sizes, various other oven-proof baking and roasting dishes, six assorted frying and saucepans, two stockpots, a whistling kettle, and a French press.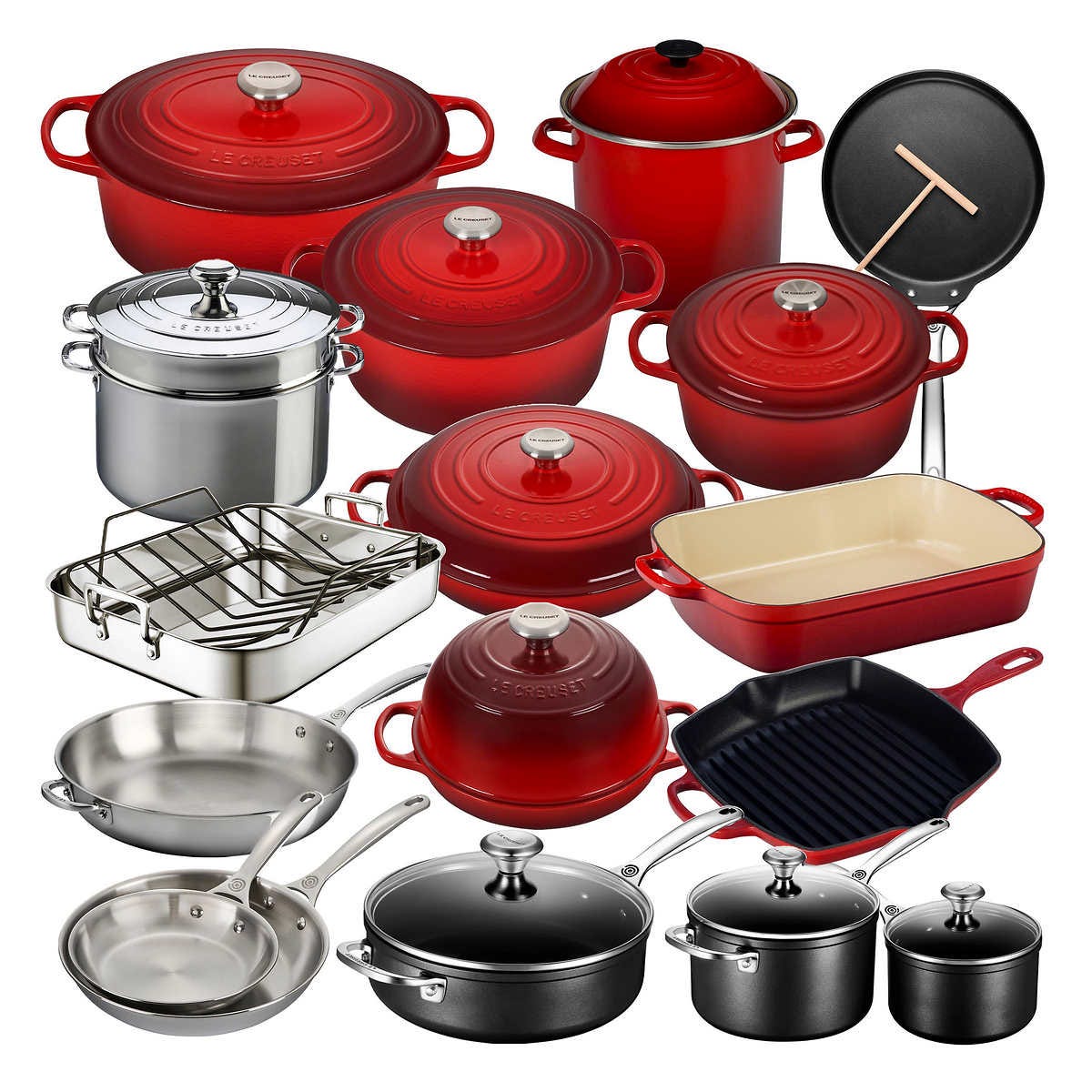 The set also contains prep and mixing bowls, ramekins, two cookbooks, and a number of utensils including spatulas, ladles, wooden spoons, and measuring cups.
And it's not just for in the kitchen: It also includes various wine-related items and a 32-piece dining set consisting of soup bowls, pasta bowls, salad plates, and dinner plates, as well as eight mugs, all in Le Creuset's signature shade of red.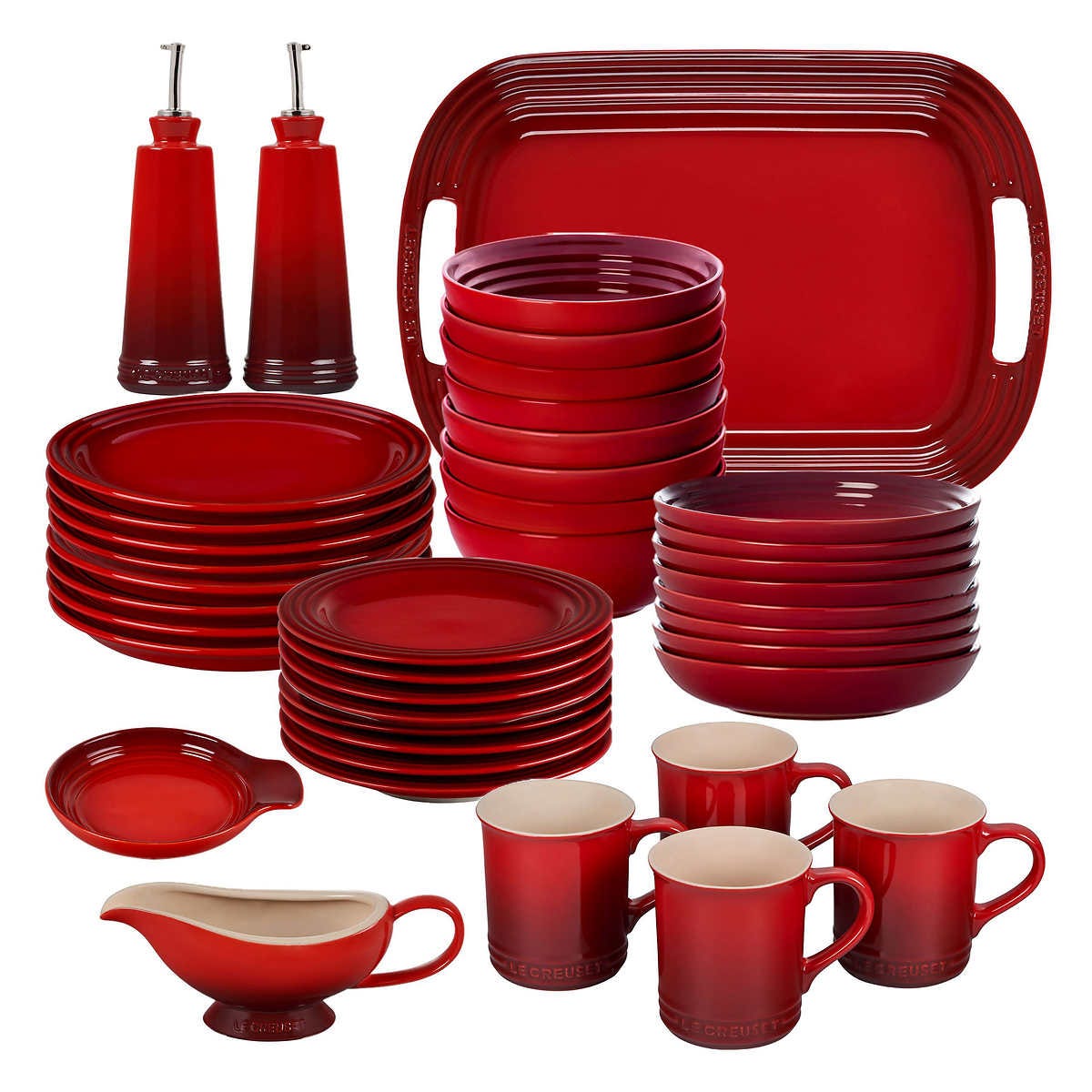 The 157 total count includes the lids of various pots, pans, and dishes.
Though $4,499.99 is a hefty investment to make in kitchen- and dinnerware, it offers substantial discounts compared to paying for the items individually. On Le Creuset's website, the 7.25-quart round Dutch oven costs $460, the five-quart oval Dutch oven costs $400, the nine-quart stainless steel stockpot with colander insert costs $430, and the square skillet grill costs $225.
Some of the items included cost much less though, though, like the pie bird, which sells for $16, the cookware cleaner, at $26, and the gravy boat, at $35. Many of the utensils retail for $30 each.
Costco says that shipping takes between one and two weeks and customers will have to sign for the delivery. The set will be delivered on a pallet using a lift gate truck and the listing suggests that the customer gets to keep the pallet.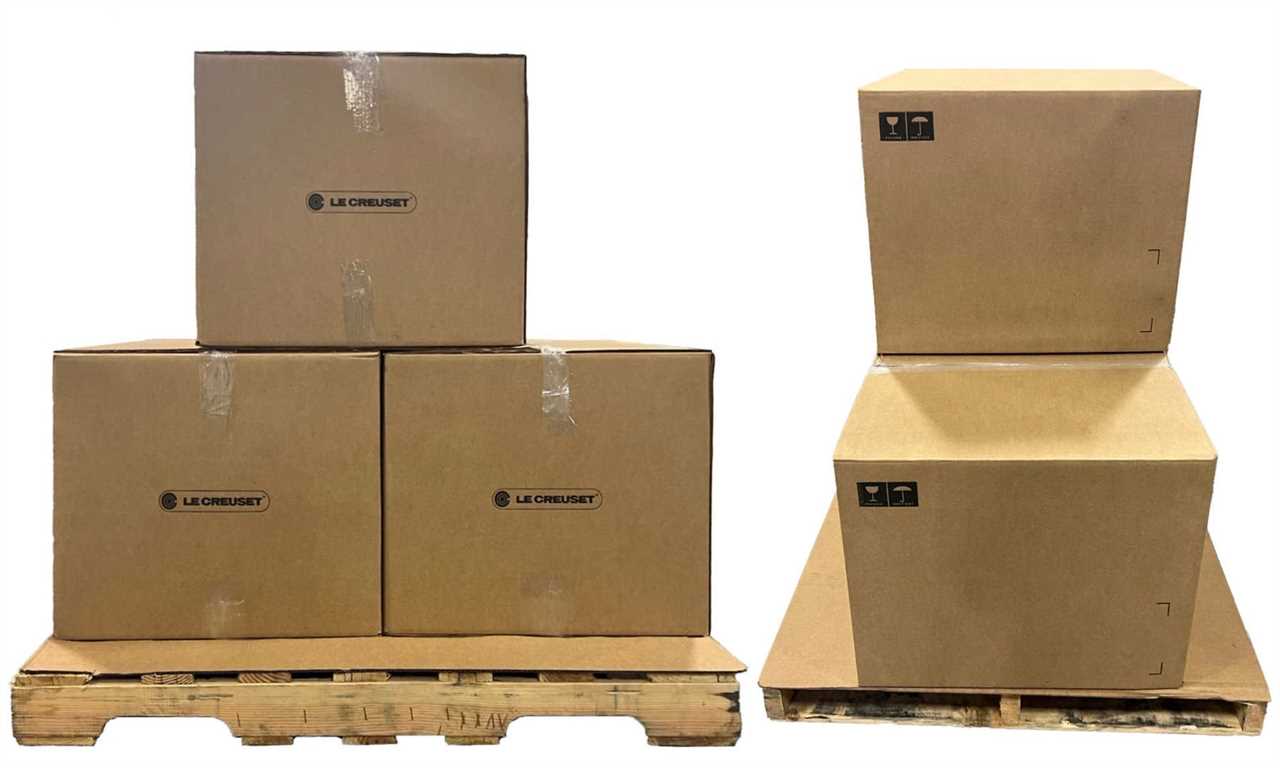 The set has no reviews on Costco's website.

Costco also sells a Le Creuset nine-piece stainless steel cookware set for $499.99 and a nine-piece non-stick cookware set for $399.99. Shoppers can also snap up an All-Clad 21-piece stainless steel cookware set for $1,399.99.

Other unexpected items Costco sells include one-ounce bars of 24-karat gold, which company execs say sell out within hours.

Read the original article on Business Insider

------------
Read More
By: [email protected] (Grace Dean)
Title: Costco is selling a 157-piece Le Creuset kitchen set for $4,500
Sourced From: www.businessinsider.com/costco-le-creuset-157-piece-set-cooking-kitchen-pans-pots-2023-9
Published Date: Thu, 28 Sep 2023 14:28:07 +0000

Did you miss our previous article...
https://trendinginbusiness.business/business/elevate-your-casinos-seo-the-ultimate-guide-to-highquality-backlinks