If striving for a lower carbon footprint with likeminded neighbors sounds like your cup of tea, BedZED has a place for you.
Location: Dunster Way, London, England
Price: £385,000 (approximately $470,853 USD)
Architect: Bill Dunster / ZEDfactory
Year Built: 2002
Footprint: 876 square feet (one bedroom, two baths)
From the Agent: "The house sits at the center of the BedZED scheme, characterized by its gracefully aging larch cladding, warm red brick, and distinctive wind cowls on the roofs. The house itself sits on a quiet street within the scheme. Inside, a lofty living room is crowned by a bank of pitched skylights. The sustainability credentials of this pioneering design are exceptional, expressed in the blend of high-tech industrial and natural materials that run throughout. Formed of 100 homes arranged around pedestrianized streets, BedZED was built in 2002 and can be found in the leafy south London suburb of Hackbridge. A large communal meadow and planting troughs provide wonderful outdoor space for the whole estate."
Conceived as a collaboration between architect Bill Dunster and Arup engineers, BedZED won the RIBA Housing Design Award for sustainability in 2001.
Photo courtesy of The Modern House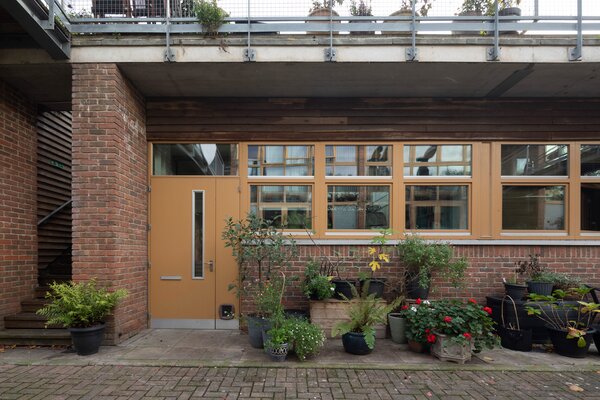 Photo courtesy of The Modern House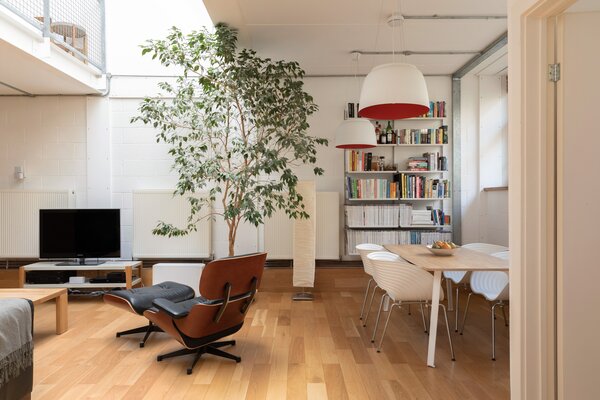 The entry opens up to the home's double-height, open kitchen, living, and dining area.
Photo courtesy of The Modern House
See the full story on Dwell.com: A £385K Flat Lists in an Ambitious "Eco-Village" in London
Related stories:
If You Hate Color, You'll Love This Snow-White Home in a New York Hamlet
A Swoon-Worthy 1930s Home by the Architect of the Golden Gate Bridge Seeks $3.7M
On the Market: A Berlin Midcentury, a Florida PoMo, and More Great Homes for Sale This Week
------------
Read More
By: Dwell Staff
Title: A £385K Flat Lists in an Ambitious "Eco-Village" in London
Sourced From: www.dwell.com/article/bedzed-eco-community-apartment-bill-dunster-zedfactory-london-real-estate-c97b4f67
Published Date: Tue, 14 Feb 2023 20:24:02 GMT