Known as Little Pipe Cay, the 40-acre getaway also had a starring role in Pirates of the Caribbean.
Location: Little Pipe Cay, Exuma District, Bahamas
Price: $100,000,000
Footprint: 22,099 square feet (11 bedrooms, 12 baths)
Lot Size: 40 acres
From the Agent: "Little Pipe Cay is nestled within the Exumas archipelago in the Bahamas. This private island enjoys 40 acres of natural beauty which have been transformed into a breathtaking seaside heaven. A 5,300-square-foot main residence is surrounded by guest cottages with 11 bedrooms and 12 bathrooms totaling 22,099 square feet. The listing is immaculately maintained with tasteful furnishing, lush gardens, pristine beaches, and a hilltop infinity pool offering gorgeous views of the turquoise waters and surrounding islands. This private island is equipped with amenities such as a gym and spa and is fully staffed to provide guests with an unparalleled experience. There is a deep draft dock, boats, and watersports equipment in addition to several locations that can accommodate a superyacht. The property currently enjoys a steady business in the luxury vacation destination market. Conveniently situated just a short flight from New Providence and Florida and a short boat ride from Staniel Cay."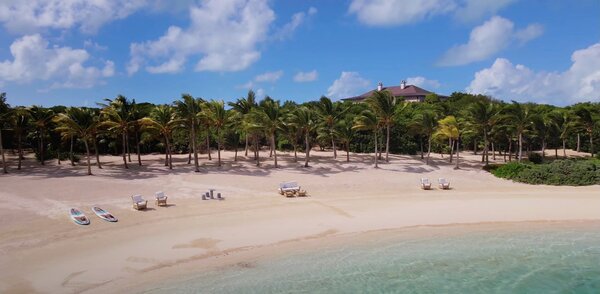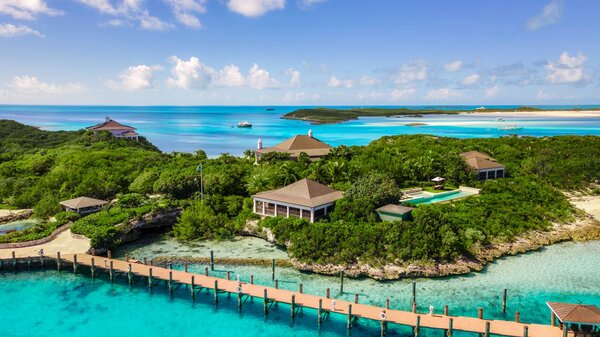 See the full story on Dwell.com: Featured in James Bond Films, a Private Island Just Hit the Market for...$100 Million Dollars
Related stories:
Seeking $999K, This Revamped 1950s Home Radiates Vintage Vibes
Near Martha's Vineyard, a Striking Home With Waterfront Views Surfaces for $6M
Listed for $3M, This 1920s Tudor Was Once Home to a Burlesque Star
------------
Read More
By: Dwell Staff
Title: Featured in James Bond Films, a Private Island Just Hit the Market for...$100 Million Dollars
Sourced From: www.dwell.com/article/little-pipe-cay-private-island-james-bond-pirates-of-the-caribbean-bahamas-real-estate-3d4c44d0
Published Date: Fri, 19 May 2023 20:05:27 GMT