Spotify users, rejoice! You can finally control your music from your WearOS smartwatch in more ways than ever before.
Today, Google started to roll out its latest feature drop for Android to compatible phones, tablets, and smartwatches. While the update also includes some new widgets and emojis for phones and tablets, the biggest announcement has to be that Spotify is getting a boost on WearOS, the company's operating system for smartwatches.
The company says that Spotify users with a compatible WearOS smartwatch can now "press play right from your wrist and let Spotify's DJ deliver a personalized lineup of music, stream episodes from your favorite podcasts, and listen to what's in your heavy rotation — all with new tiles and watch face complications from Spotify for Wear OS." The company says that the new features will only work with smartwatches running WearOS 2 or later.
Spotify isn't the only app to get new tiles and watch face complications. The Google Keep app is also getting a new tile that lets users "add a tile for a single note or to-do list to their watch for fast and easy access. Simply swipe through your tiles to find your pinned note and get more done without needing to pull out your phone."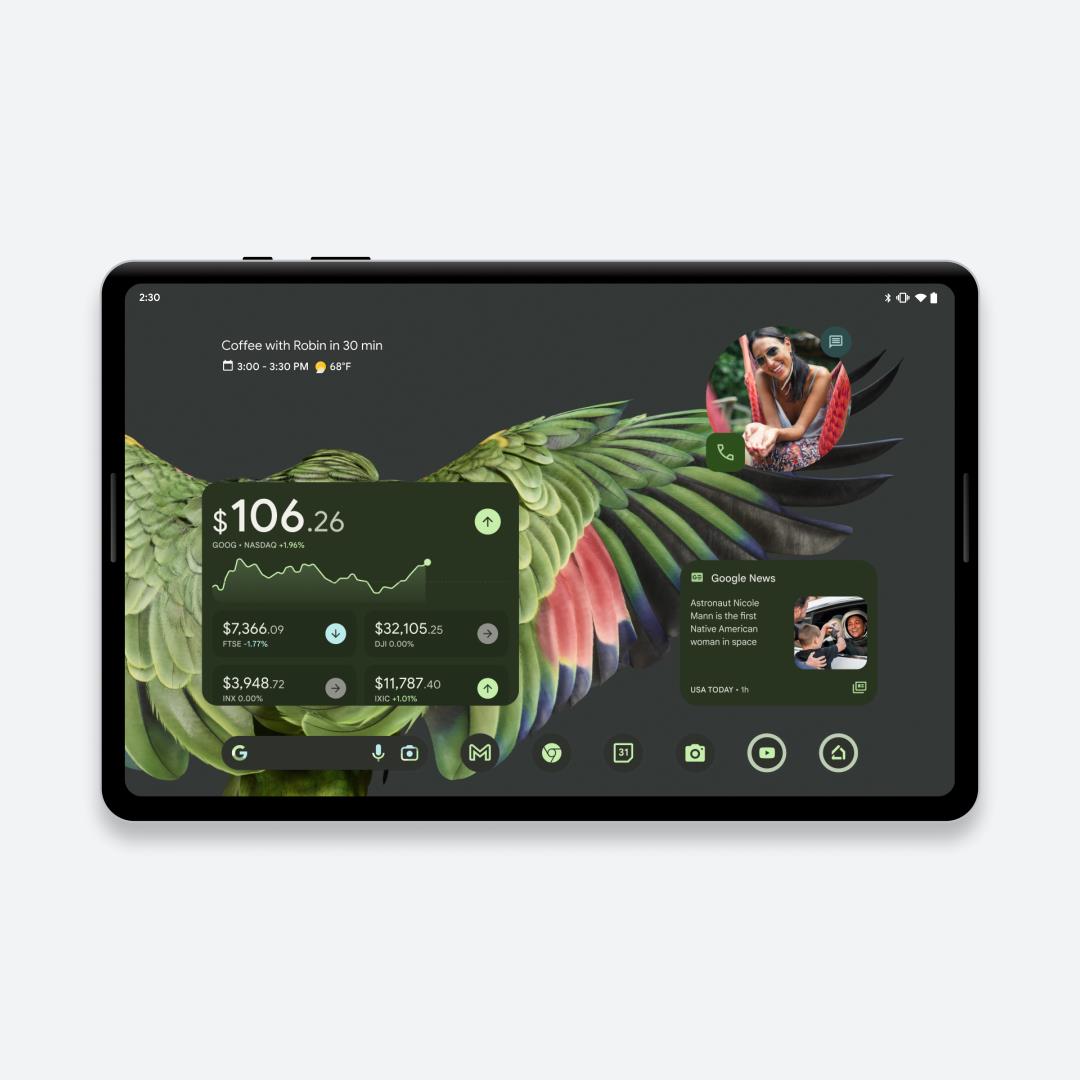 The Google TV, Google Finance, and Google News apps are also getting new widgets on phones and tablets. For the Google TV app, users will be able to see entertainment suggestions. The Google Finance widget will allow users to track stocks, and the Google Finance widget will show "curated daily news headlines from Google News."
The Wallet app on WearOS is also getting an update to support SmarTripⓇ and ClipperⓇ cards for commuters in Washington, D.C., and the San Francisco Bay Area. Phones and tablets are even getting new emoji combinations to celebrate summer.
The company is also offering a dark web report for Google One subscribers that "scans to see if your Gmail address has been exposed on the dark web, and receive guidance on the actions you can take to protect yourself online." It will first be available in the U.S., but Google plans to expand it to 20 countries in the coming months.
So, keep checking to see when your device gets the latest feature drop, and enjoy those emojis!
Don't Miss

:
Google is starting to roll out its AI search to properly take on Bing
The post Spotify gets a major upgrade on WearOS with Android's latest feature drop appeared first on BGR.
Today's Top Deals
Today's deals: $15 drone, $99 Bose speaker, Dyson vacuums, Samsung tablets, Roomba sale, more
Today's deals: $3.75 smart plugs, $137 AirPods 3, first Tears of the Kingdom discount, more
BLUETTI AC60 features solar charging, 7 outlets, and a rugged design that goes anywhere
Apple AirPods Pro 2 are down to $199.99 in Amazon's new sale
Trending Right Now:
The latest coordinated killer whale boat attack was captured on video right here
How to forward Netflix account verification emails to everyone using your password
You can keep sharing the Netflix password, and nothing will happen to you
------------
Read More
By: Joe Wituschek
Title: Spotify gets a major upgrade on WearOS with Android's latest feature drop
Sourced From: bgr.com/tech/spotify-gets-a-major-upgrade-on-wearos-with-androids-latest-feature-drop/
Published Date: Thu, 01 Jun 2023 13:00:00 +0000